Ebin barnett is a soulful rocker from the mountains of Wyoming, whose passion for singing started at five years old, followed by the guitar at 12 and the writing of his first song at 14. He was traveling all over the West coast playing lead guitar and singing with his father, who is also an entertainer, by the age of 16. In 1999, he moved to the Coachella Valley to continue his musical journey.
ebin is the complete package; dreamy, rocker good looks, charismatic charm, and the most important ingredient of all- a wealth of talent.
With his sexy, soulful baritone that runs the gamut from Scott Stapp to Shawn Mullins; his melodic hook, hit-songwriting abilities similar to Rob Thomas'; and his amazing guitar playing- ebin definitely has what it takes to be the next big thing as well as a long term career artist.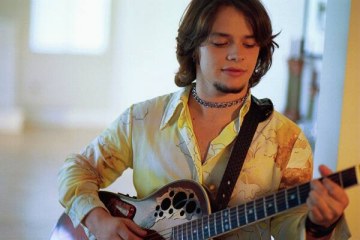 During his live shows- whether playing solo with just his acoustic guitar and harmonica or with a backup band- ebin has the ability to command his audience's attention and hold them in the palm of his hand.
But his talent doesn't stop there. Early in 2002, ebin released his first CD, Freedom, on his own independent record label, Puzzle Productions. Not only did he write all 10 songs, he also played most of the instruments as well as handling producer duties. Not bad for only being 20.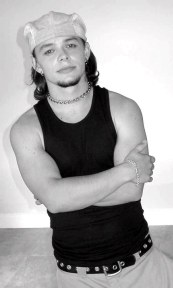 On Freedom, ebin shows just how musically versatile he is. From melodic rockers like "Run Away," "Water To Wine" and "When You Come Down," to beautiful ballads like "Let's Not Say Goodbye" and "Another Perfect Sunrise," to the bluesy "I Know You Want Me," to the dance oriented "Back At The Start," and of course the anthemic title-track- Freedom is chock full of contagious songs with catchy choruses that you can't get out of your head.
Even though he is still busy promoting Freedom, ebin is currently in his Puzzle Productions studio recording his follow-up CD to be titled, Just As I Am.
The versatility continues with tracks such as the upbeat, feel-good, rap rock track "Feel The Love," the in-your-face hard rockers like "Blood Brothers," "OK" and "Breakout," and lush ballads like "Angel Of My Life" and "Mona Lisa," which showcase ebin's passionate vocals. Every song offered is radio-ready with 'hit song' written all over it.
It's only a matter of time before the rest of the world knows what the Coachella Valley already does- ebin is a force to be reckoned with. Soulful rock music at it's finest.
ebin is now available for interviews. For more information or to book ebin, please contact his manager Tracy Dietlin.
You can find more information about Ebin Barnett on his website at http://www.ebinbarnett.com
You can also e-mail the producers of the show: Tony Pretzello at: tony@radiogetswild.com and Jakob Nielsen at:jakob@radiogetswild.com

IF you are an artist and you would like to be featured on the show please read: How To Get On The Show