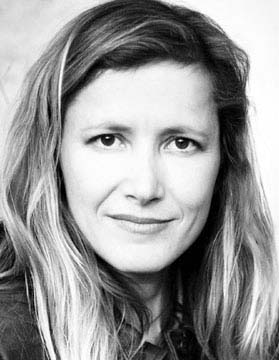 Joan Jones, a native Angelino, grew up on The Sunset Strip's illustrious music scene. Her first band, Sun60, released three albums under Sony's Epic label, Sun60, Only, and Headjoy.

After splitting with her band, Joan teamed up with celebrated producer, Nick Didia, to produce her first solo album, Starlite Criminal, on Hollywood Records. With the release of the album, Joan toured with Fastball and Seal, and rocked the '98 and '99 Lilith Fairs.

Joan's music has also been heard on Real World, Road Rules, Felicity, Popular, and Jack & Jill.

Joan Jones lives in Los Angeles, making her way in the song writers' circle and toots her horn every now and then. Friday March 12th at 9:30PM
---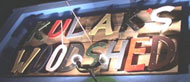 Kulaks Woodshed has live music every evening and you can watch their live webcasts at kulakswoodshed.com.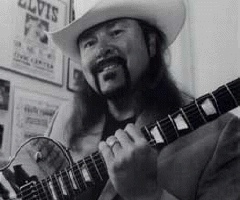 Eddie Cunningham was nominated for country album of the year and his song "Child of the Honky-Tonk Race" was nominated for country song of the year at the 2003 Just Plain Folks awards. Eddie is playing at Kulaks Thursday at 8 PM
---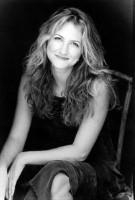 Lily Wilson grew up on a ranch in an isolated valley near Napa, California. As she had no neighbors, she began entertaining herself and her family at a young age. She found inspiration in the records her parents played. Fleetwood Mac, Neil Young, The Beatles, and Janis Joplin made an early impression on her and she spent hours teaching herself to sing and play.
---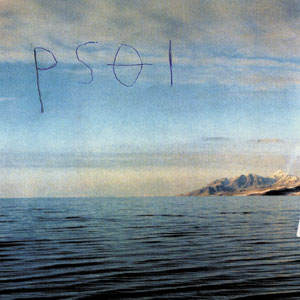 Preston School of Industry plays at Spaceland on march 14th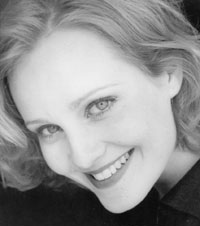 LAWeekend welcomes Jennifer Wicks. Jennifer and Jakob are now co-hosting LA Weekend. We will tell you everything about where to go and who are playing at Genghis Cohen, Kulaks Woodshed, The Troubadour, Molly Malones, The Dresden, and The Henry Fonda Theatre
LISTEN On-Demand
Thursday March 11th.
---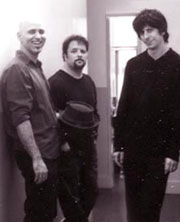 LAUGHING WITH LULU is a new dynamic trio from Los Angeles that has taken "melodic rock" to a new level. Driven by infectious melodies, captivating lyrics, subtle harmonies, and 3 dynamic musicians, Laughing With Lulu delivers a unique spin on modern music. People have made comparisons to bands such as Doves, Toad The Wet Sprocket, & Matchbox Twenty so if you like those bands, you will want to hear more of Laughing with Lulu.

Laughing With Lulu was formed in 2002. The 3 Members of Laughing with Lulu are: Sebastian Sheehan on drums, Albie Dunbar on Bass and Jon Mattox on Guitar and Lead Vocals. Jon Mattox spans his artistic and musical background through generations and has been most influenced in this life by bands such as The Beatles, Doves, U2, The Police and even Stravinsky. The Bass Player Albie Dunbar describes Laughing With Lulu as "organic British Pop" mixed in with acoustic textures. Some of Dunbar's musical influences consist of John Paul Jones (Led Zeppelin), Stanley Clarke, and Jaco Pastorious. Sebastian Sheehan says "When Jon Mattox called and asked him to play drums in the band, he knew this was a great opportunity and it felt right,". Sebastian has recorded and toured with Kelly's Lot and with The J-Train.

Laughing With Lulu is playing tonight at 11pm at The Liquid Lounge in Long Beach and they are appearing on KSCR1560 at 9AM Friday Morning. On Saturday you can find them at Molly Malones in Hollywood at 11PM.


Anne McCue plays a set at 2pm on Sat. afternoon at Amoeba Music on Sunset Blvd. Her new album ROLL is out now on Messenger Records! Her influences are Jeff Buckley, Lucinda Williams and the Sundays, her sound is reminscent of Bjork meets Cat Power.
---