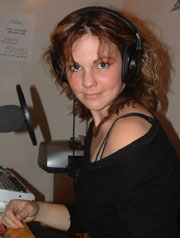 Did we say
W I L D ?
The Wet Wacky and Wild Monday Show with Sara Routh is on the air every monday on Radio Gets Wild and also available On-Demand.
Live Studio Line:
Toll Free 877-784-8310
Local 323-960-0145
LISTEN to all the outtakes

Rob Pue and Marty McClean - Mobile Gas Station NEW
Rob Pue - Hollywood Hostel NEW
Marty McClean - Honeymoon Suite NEW
Marty McClean -
S Carolina Accent NEW
Darin Bennett - 3220 Blues NEW
Sara not a nurse NEW
Airplaine
Dead Air
Sara's Dad
Swallow (outtake)
Pocket Rocket
Live From ?
Generic Promo
Its Triple W Fun with live music, gossip news, fun, interviews with artists and the occasional funnel cake.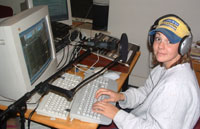 Our Japanese sister station reminds us not to forget about Britney Spears and Christina Ricci. Can't wait? Better tune in on mondays!

Sara asks if you are brave enough to pick up the phone and partake in her Monday night Car Giveaway.
---