Shane Fontayne has collaborated as a writer and co-producer with Waite and also with Maria McKee, as a member of Lone Justice.
In 2000, Shane embarked on a career as a solo artist mostly performing in the Los Angeles area. And now his debut cd, entitled What Nature Intended is ready for release.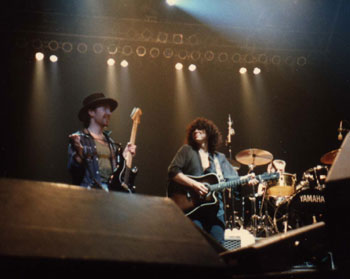 Turning Ears - A Review
Kastle Wasserman wrote in the L.A.Times that Shane's solo material is impressive and in her Los Angeles @ nite web page she writes:
"….I was delighted to make a discovery of my own. I happened upon a set by guitarist Shane Fontayne (who played with Lone Justice and Bruce Springsteen during the non-E Street years). This guy has the kind of voice you'd hear in old fashioned Christmas carols and the stage presence of a confident, seasoned performer. He's a real ear-turner!"
About The Songs
Shane's song writing style is rooted in his upbringing—England in the 1960's. The material on What Nature Intended is melodic, sometimes lush with vocal harmonies—at times driving and sardonic and at other times ethereal and romantic.
"I have learned so much from the people I've worked with. To write honestly and to understand the role of the singer's voice in regards to the song, live or recorded. What Nature Intended is self-produced and while much of the work has been solitary, I have been carried along by the support of so many. I want my life to constantly increase in beauty and I hope to accomplish that in tandem with bringing some to the lives of others." Shane Fontayne, December 2002.
Album now featured with all DJ's & four hits in the basic playlist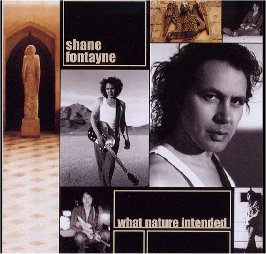 You can find more information about Shane Fontayne on his website at http://www.shanefontayne.com
You can also e-mail the producers of the show: Tony Pretzello at: tony@radiogetswild.com and Jakob Nielsen at:jakob@radiogetswild.com

IF you are an artist and you would like to be featured on the show please read: How To Get On The Show