Jimmy Stewart has worked with the foremost musicians and entertainers in the world, having played on over 1,200 recordings as well as working as a Musical Director, Producer, Orchestrator and Arranger. In 1991, Jimmy was inducted into the JAZZ HALL OF FAME .

Stewart is the consummate musician. He can, and does, play and compose any style from Classical to Rock. His most recent CD, MEMORABILIA, on J-Bird Records, is a collection of recordings featuring some of the exceptional musicians of our time. Jimmy taught thousands of guitarists through his decade-long - career as a GUITAR PLAYER MAGAZINE columnist and with many of his 27 guitar and music books. Hollywood means movies and Stewart has done tons of them. His credentials read like a who's who. He's been called the "The Complete Musician".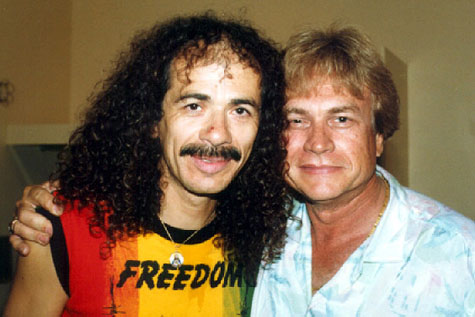 It was March 10, 1967, San Francisco, and I had the greatest catbird seat in all cultural history! I was not exactly "Mr. Establishment", having made my living as a touring guitarist since I was a teenager. Neither was I one of the endless scruffy kids who'd been lured to the city by the Life magazine hype about Haight-Ashbury, flower power, free love and "the warm San Francisco nights." Having grown up in the city, the son of an army Doctor at the Presidio, I knew exactly how splendid and cold it could be. But I was on the scene, of it - above it precisely as high as the stage at Fillmore West where I was scheduled to perform, sandwiched between two breaking acts, "Jimi Hendrix" and the "Jefferson Airplane" It was "The Day Before The Summer Of Love" and Carlos Santana was in the audience.
Jimmy Stewart, Music At Midnight.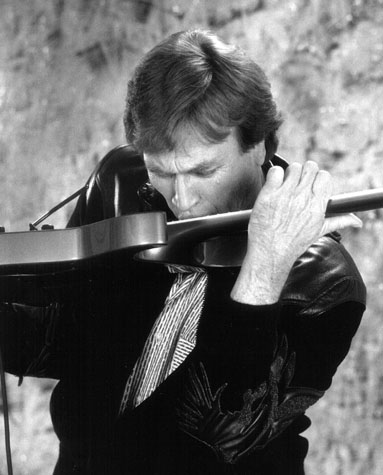 Jimi Hendrix Tribute
This is an account of the first time I heard and met Jimi Hendrix: "The year was 1967. I was playing with Gabor Szabo at Bill Graham's Fillmore Auditorium in San Francisco. "The Jefferson Airplane" also appeared, but the opening group on the bill was new to me --"Jimi Hendrix and the Experience." I remember Jimi's first tune well --"Purple Haze." Looking down from our dressing room window high above the auditorium floor, I heard echo's of the Blues-- and beyond! Like Django Reinhardt and Wes Montgomery, Jimi could make his instrument sound significant.

"In addition to his enthusiasm, one is also struck by Stewart's open-mindedness toward all music styles, which was started by exposure to a wide variety of music early in life."
Scott Yanow, Contemporary Musicians Magazine
You can also e-mail the producers of the show: Tony Pretzello at: tony@suite108.com and Jakob Nielsen at: jakob@suite108.com

If you are an artist and you would like to be featured on the show please read: How To Get On The Show