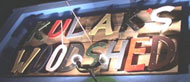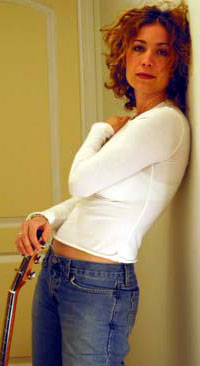 On Saturday March 20th, Ed Berghoff, Monty Byrum, Freebo's, Kathrin Shorr and Tim Burlingame are all playing at Kulaks.

Kulaks Woodshed has live music every evening and you can watch their live webcasts at kulakswoodshed.com.

On Friday, March 19th at Genghis Cohen in Hollywood, Ariondo & Williams are playing at 8PM , Brad Peterson is playing at 9:30 and Kari Newhouse at 10:30PM. On Saturday the 20th, The Mighty Echoes are playing 8PM, Monica Burnett is playing at 9:30 and Four Way Free are playing at 10:30PM. On Sunday the 21st, Tim Burlingame is playing at 7:30PM, Kathrin Shorr follows and The Brennans wraps the night...and thats all at Genghis Cohen.

---
Monica Burnett grew up in NYC, she has traveled all over the country before and lived in Hawaii for 9 years where she began to study voice and music. She later came to California where she studied Acting @ Playhouse West and The Groundlings, famous for it's comedy. Monica plays locally in Los Angeles at clubs, outdoor venues and at Colleges with her four piece band. Monica Burnett began playing piano at the age of seven, and a few years later she took on the guitar learning Bob Dylan and Joni Mitchell Songs.

She left NY and lived in the Rockies of Colorado, Hawaii and currently lives in Los Angeles with her two sons. She writes about love, life, divorce and self help in a humorous and candid way. Monica is going back into the studio to record new songs. Monica is playing at Genghis Cohen on saturday. You can find Monica at monicaburnett.com.
---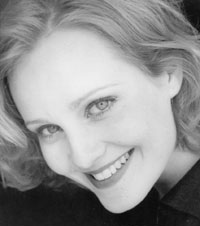 Jennifer and Jakob are now co-hosting LA Weekend. We will tell you everything about where to go and who are playing at Genghis Cohen, Kulaks Woodshed, The Troubadour and Spaceland
LISTEN On-Demand
Thursday March 18th.
---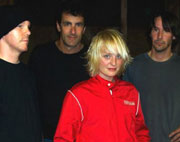 Southern California band, BECKY is playing Sat. March 20th at 11pm at Spaceland.
On ''The Real World Seattle,'' Rebecca Lord was the quiet 19-year-old Virginian singer who eventually found her groove by recording a single produced by Sir Mix-A-Lot. Now Lord has her own band, becky, and an even bigger star backing her up on bass guitar: Keanu Reeves.