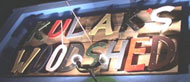 Kulaks Woodshed has live music every evening and you can watch their live webcasts at kulakswoodshed.com.

Bernie Barlow's singing credits are like a Who's Who in music, movies and television. She's recently been touring with Moody Blues. Live at kulaks at 8PM tonight
---

NYC keyboardist and singer, Rachael Sage unveils thewistful jazz-pop tunes from her fifth CD, Public Record at the Hotel Cafe in Hollywood Monday night.
---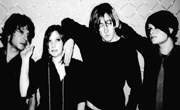 With their second album, Band Red, KAITO UK is poised to join the rest of its distortion-happy brethren. Chockfull of clanging noise, thundering melody lines and abstract squiggles of sound, this new album turns traditional pop songs upside down. The band has a gleaming freshness and spunk that's truly original and addicting, making this sophomore outing positively free of any and all jinxes. KAITO UK plays at the Echo in Silverlake sunday night with British Sea Power.

LA Weekend is Live every saturday morning at 10 AM Pacific Time on Radio Gets Wild. Click Here.
LISTEN On-Demand
saturday Feb. 28th.
---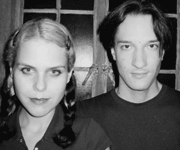 The Dagons' Karie Jacobson and Drew Kowalski -an Atwater guitar-drums duo are playing at Spaceland in Silverlake this coming Thurs., March 4th. Made up of lead singer, Karie Jacobson (who sounds reminiscent of early Siouxsie meets the Cardigan's Nina Persson) and drummer Drew Kowalski on skins. With no bassist, this stripped 'n' streamlined duo, charts a determinedly eclectic course. Much of their sound is raw energy, contemporary cool rock.
---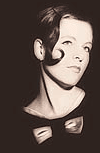 Tonight at the Fold in the Derby...Neko Case, riegning blue-country diva whpls kinda the new Patsy Cline will be performing. Born in Alexandria, Virginia, Neko grew up all over North America. When she was 18 and already on her own, she began playing drums in a several punk rock bands in Vancouver, then she started to sing. In 1997, Case recorded her solo debut, The Virginian, a traditional country album that revealed The Voice--rough around the edges but possessing a vulnerable strength and range that has caused critics and her growing legion of loyal fans to swoon ever since. Catch Neko Case tonight at the Fold in the Hollywood Derby.