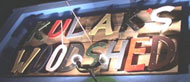 Kulaks Woodshed has live music every evening and you can watch their live webcasts at kulakswoodshed.com.
---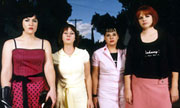 The Sadderdays are playing at the Whisky A Gogo on Sunday Feb 15th at 11 PM

LA Weekend is Live every saturday morning at 10 AM Pacific Time on Radio Gets Wild. Click Here.
LISTEN On-Demand
saturday Feb. 14th.
---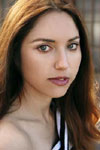 Shannon Hurley.
A songwriter under the radar is captivating listeners with her brand of dreamy pop-rock. The singer/songwriter gets moody and creative with beautiful harmonies and ethereal arrangements. She performs with her full band to create a cool, atmospheric rock energy.