Download the show
on Tuesday July 12th
INDIE AIRPLAY DOWNLOAD mp3
Subscribe to our PodCast.
Download XML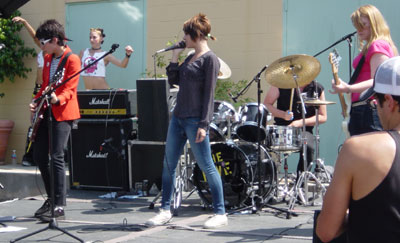 Suite108 iRadio was at The 2005 Live Jive at the Hive July 9th at The Hive Music and Media Complex in Los Angeles, home of the music website Buzzplay.com. You can hear the interviews Tony Pretzello did at the event on tuesday on Indie Airplay. There will be interviews with: Silver Needle, Underwater City People, The Cheats, XUK, The Evergreens and On Air Announcer SAM from KXLU's Neuz Polution.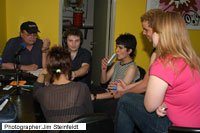 Photo Courtesy: Jim Steinfeldt
The Cheats being interviewed on Indie Airplay by Tony Pretzello and Jakob Nielsen.