---

Tony Pretzello
email Tony
I have been involved in the entertainment industry for over 20 years. I started playing guitar at age 9 and haven't stopped since. I have performed with recording artist such as Lou Rawls, Jack Jones, and others. As a promoter, I have promoted and/or helped in developing the careers of David Benoit, Dianne Schuur, Russ Freeman and the Rippingtons, Skywalk, Walter Trout, Max Bennett and others. I was a pioneer in bringing into fashion the "Jazz Fusion" music scene in Los Angeles. I Brought groups to LA from Canada, Brazil, and New York City.

My company, Pretzel Productions, promoted concerts in Los Angeles, San Diego, San Francisco, and Las Veges througout the 80's. Over the years I have mingled with the top musicians in the Los Angeles music scene. I was also a special events jazz promoter for the Bayside Plaza Holiday Inn in Santa Monica and Double Tree Hotel in the city of Orange.

In 1997 I launched, Hollywood Trax a half hour television show in satellite syndication (Network 1). The show featured top recording artist as: Tina Turner, Sheryl Crow, David Bowie, Silver Chair, Jon Bon Jovi, just to mention a few.
---

Jennifer Wicks
---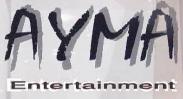 Yannick Agliardi

email Sara
I have been involved in the music scene all my life. I remember singing "Jesus Loves Me" at church with my mom when I was three or four. I've been singing ever since. When I was quite young I began taking piano lessons, which to this day I wish I would have practiced more of. Then I went to guitar, clarinet, bass guitar, bass clarinet, contra-bass clarinet, drums, tenor sax, and auxillary precussion instruments.
I went to college, studied music education and had to add on a bunch of instruments there. So, there I was with a music ed degree and nothing to do... I started teaching special education to children. I also took a job conducting four church choirs and I was assistant managing a restaurant. Multi-tasker? Uh Yeah!!! I can't stand still. So, I did a three jobs for about two years and then I decided that I needed more in my life.
I moved out to LA to pursue my music once again! It is here in LA where I met Jakob and Tony doing an interview for the featured artists show... the rest is history! I am so excited to be joining such a wonderful family! I've been having an awesome time learning the ropes of the radio brodcasting life. For a girl from Iowa, this is exciting!
---

Mike Shawver
email Mike
In high school I enhanced the sound of the lunch time broadcast, by introducing network news, back timed to the top of the hour. When the lunch hour broadcast moved to Community Antenna Television, I had formed a broadcast team that was heard throughout the local community over the local cable system.
While attending the university of Idaho, I got involved with the University owned radio and television stations. I wrote and produced promos, and newscast that aired on KUID-FM. I took the helm as morning man on the stations highly rated Sunday morning show, recieving phone calls from hundreds of miles outside the stations broadcast area.
After a stint in AOR radio, I moved over to AM, holding down the evening shift at KCLX in Colfax, Washington. Along with the Top 40 evening format, I engineered football and basketball game broadcast at the studio. I would race home after my saturday morning show to listen to Rick Dees Weekly Top 40 countdown, and compare the production qualities compared to American Top 40 with Casey Kasem, which aired on out of town stations. California was calling.

email Jakob
I grew up in Denmark and moved to San Francisco for the first time when I was 19 years old. In 1992 I joined Radio Sundbo and Radio Victor in Esbjerg, Denmark. I had a weekly radio show every Sunday between 6 and 8 pm. Before that I had a short 3 month career on another local radio station (NR Radio). Together with my Co-Host Marina we did Friday and Saturday evening request shows.
In 2002 I found Radio Gets Wild on Live365.com and was amazed with their format. It was what I had been looking for for years. Even better was that Radio Gets Wild was World Wide. I signed up and in two weeks time I had my own radio show. Soon thereafter I started Suite108.com. The first show I produced was The Featured Artists Show together with Tony Pretzello.
I have written many different radio shows by now and have been lucky to meet great musicians from LA. This Year Im looking forward to our live productions from Hollywood
---

Bill Callaway

email Bill
I am a former DJ. (WICY-AM in Malone, N.Y., KFMM-FM in Tuscon, Arizona), and a long- time actor in Hollywood and New York in all mediums including film, television, stage and voice work, especially cartoons.

My Show will be an eclectic mix of theater, literature, music, commentary and discussion with an emphasis on wierd stuff. Highly suspicious of all the thousands of lies I have been fed since birth (The Check's in the mail, the government's here to help, your doctor knows best, war is to preserve the peace, vaccinations are good for you, fluoride, a deadly poison, should be in the water, pesticides are good and good for you, organized religion is a positive force of the world, your vote matters, etc.) , I will endeavor to rip away a few masks and have some fun with sound, which I love.

A typical show of one hour might contain a "Books on Tape" segment of books and stories of interest, a weird science segment, guest musicians improvising and sharing new material, interviews with people of interest, and generally some of the strangest music you're liable to encounter outside of the dream state. Enjoy!

The Bill Callaway Show will be available for On Demand listening in mp3 format on this page.